Presentations for members and the public
We hold free quarterly history-related programs for our members and the public four times a year, with knowledgeable speakers like historian Paul Ayers and building biographer Tim Gregory or fascinating subjects like the Leon Ricks collection of photos showing Altadena in the 60s and 70s.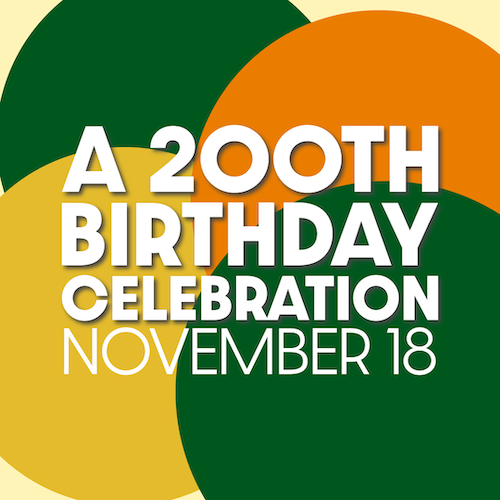 200th Birthday Celebration of Ellen Garrison Clark
Saturday, November 18, 2023 • 10 am – 12:30 pm
Mountain View Mortuary (Sunrise Chapel)
2400 N. Fair Oaks Ave, Altadena
Join us in celebrating the legacy of Ellen Garrison Clark. We will be unveiling the headstones for Harry Clark (1820-1897) and Susan Garrison-Johnson (1813-1898). A light lunch will follow the program.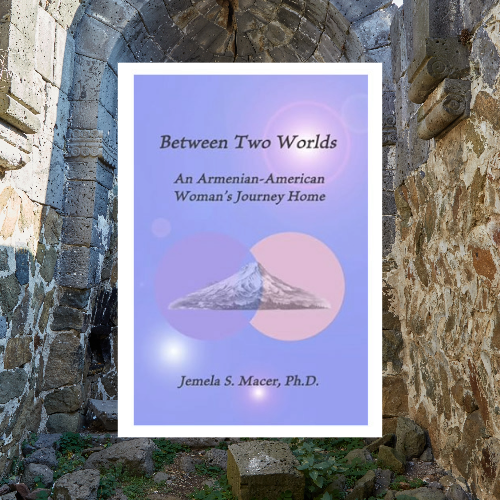 Dr. Jemela Macer discusses her memoir
Monday, October 23, 2023 at 7 pm
Altadena Community Center
730 E. Altadena Drive, Altadena
Dr. Jemela Macer, clinical psychologist, professor, consultant, and author will discuss Between Two Worlds, An Armenian-American Woman's Journey Home. Her talk will focus on growing into adulthood in Altadena in the 50s and 60s and her familial, cultural, and spiritual quest to integrate her Armenian ancestry with her American self.
Barry J. Schweiger discusses Southern California's stone buildings
Monday, July 24, 2023 at 7 pm
Altadena Community Center
Barry J. Schweiger is an Emeritus Professor at the American Institute of Architects and the author of the Rockitecture: A Symphony of River Rocks and the Men Who Listened To Their Music. Free to AHS members. Donations appreciated from non-member attendees.
2023 Juneteenth Celebration
Monday, June 19, 2023 at 11:30 am
William D. Davis Memorial Building at Farnsworth Park
Join the Altadena Historical Society (AHS) and Mountain View Mortuary to commemorate Juneteenth. AHS will award two $1,000 Ellen Garrison Clark Scholarships to John Muir High School graduating seniors.
Paul Ayers: The Cabin Culture of the Arroyo Seco
Monday, April 24, 2023 at 7:30 pm
Altadena Community Center
Historian Paul Ayers examines a lost recreational community that thrived on the upper Arroyo Seco in the first half of the 20th century. Spurred on by a Forest Service program that offered cheap cabin leases and facilitated by a County Road that was the original planned route of the Angeles Crest Highway, the area became the home to three major resorts and over 150 cabins.
Robert Owens: Altadena's Early Black Entrepreneur
Monday, January 23, 2023
Altadena Community Center
Erik Hillard, a local outdoorsman and trail builder, shares the story of Robert Owens, for whom El Prieto Canyon was named. Owens, born into slavery in 1806, became the wealthiest Black man in Los Angeles County.
The Double Life and Explosive Death of Rocketry Pioneer Jack Parsons
Monday, October 17, 2022
Altadena Community Center
Former Altadena Town Council member and journalist Justin Chapman discusses his research and articles on Jack Parsons, whose pioneering rocketry work helped lead to the founding of the Jet Propulsion Laboratory (JPL) and who also practiced Black Magic at night.
Watch these presentations on our YouTube Channel.
Juneteenth Black History Program
Ellen Garrison Clark Celebration
AHS raised funds to purchase a marker for the grave of Black civil rights activist Ellen Garrison Clark. The video, available on YouTube (link to YouTube) captures the program celebrating her life and work.
Book signing: Letters from the Sphinx
Paul Rollins, author of Letters from the Sphinx discussed his new book about the William Allen family, early Altadena pioneers, at the Altadena Main Library.
Getting Around in Old Altadena
Author Richard Bale showed images from his unpublished manuscript tracing the history of transportation from early days in Altadena through the1940s and 50s.