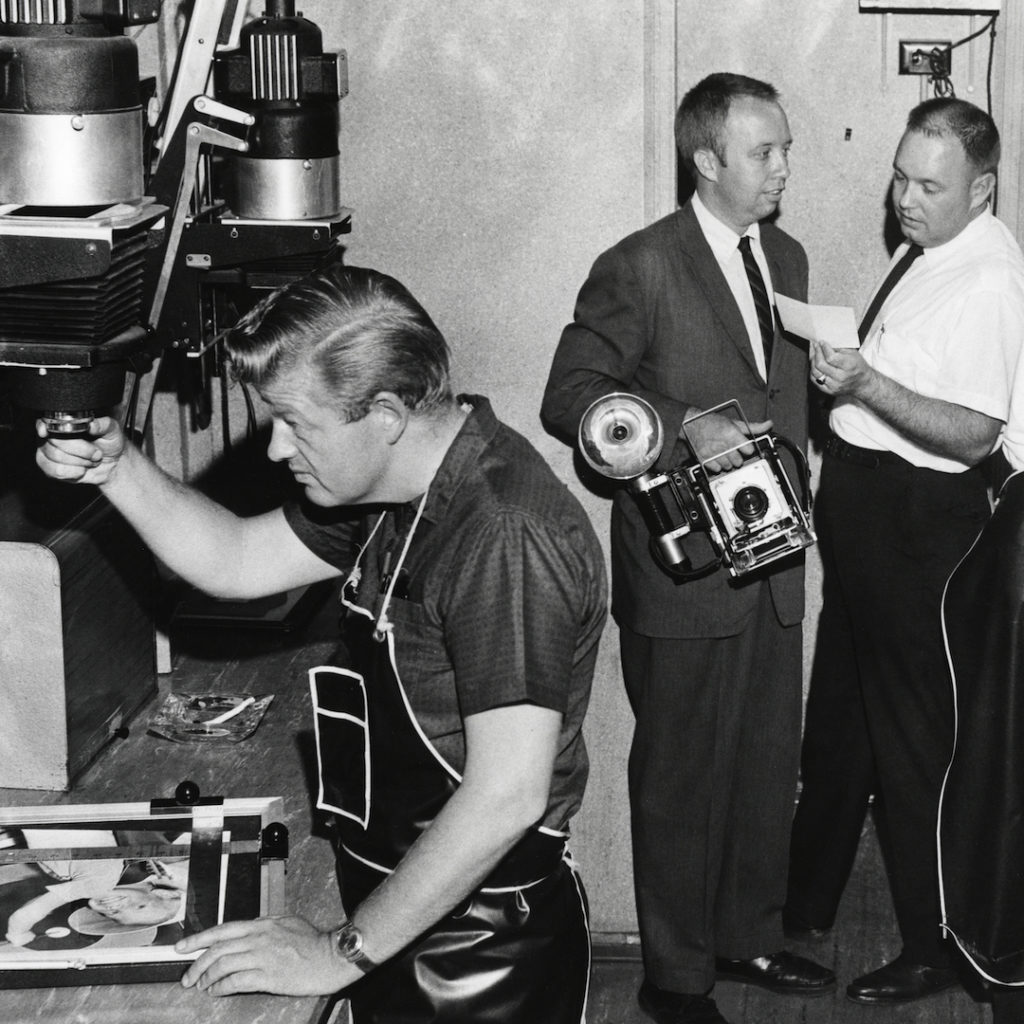 "Eyes on Altadena," Altadena Historical Society's 2020 museum exhibit, will feature exceptional work by local photojournalists. Join us for the opening reception and get a first glimpse at these stunning images that captured Altadena over the years.
About the image: This shows the photo staff of the Pasadena Independent Star News. The photo was taken in the 5th floor darkroom shortly before moving to a new photo department on the 3rd floor. In 1963 the building was remodeled and the darkroom was moved in order to be closer to the newsroom.
This exhibit will remain in place throughout 2022.